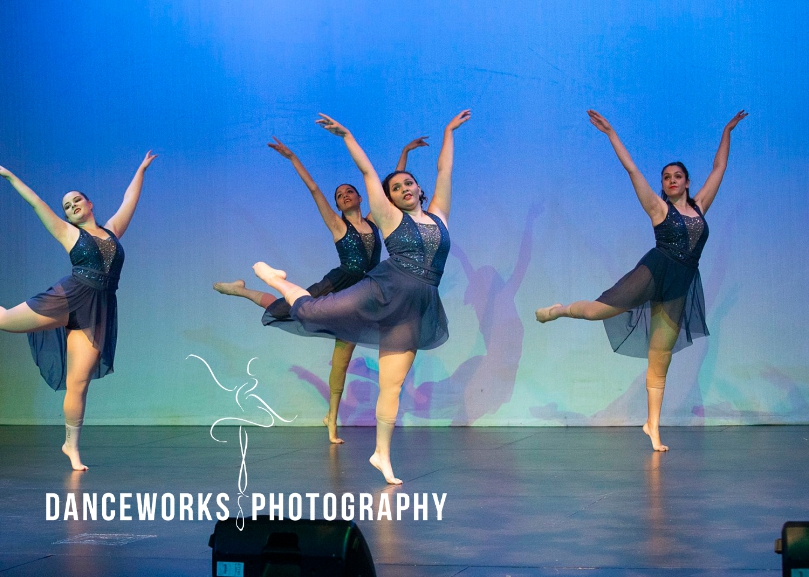 Lyrical is a dance style that combines aspects from Ballet, Jazz and Modern Dance. This style takes the lyrics from songs and conveys their meaning through dance and performance.
Here at Academy of Dance and Elegance our lyrical classes have a strong focus on technique and transferring that technique into a performance setting. Students will not only learn the skills need to beautifully execute their movements but also that which will allow them to captivate an audience and tell the story they are dancing about.
Our Lyrical classes are taught by the outsanding Miss Romey. Miss Romey has been dancing for over 20 years and has won numerous awards for her lyrical performances.
One of her priorities as a dance teacher is to ensure a quality training in a safe and fun environment. Teaching lyrical students from the age of 4, students will have the opportunity to grow into graceful dancers with technique and performance quality of a high calibre.